About Me
I have been teaching Tai Chi since 1986.

I studied with a Burmese teacher Khin Thitsa, with Richard Farmer founder of RDTC School and later with Chungliang Al Huang. I am a fully registered senior, 'S' grade, instructor with Tai Chi Union of Great Britain (TCUGB)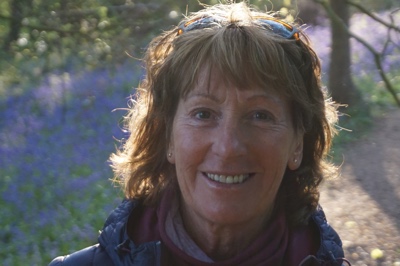 My inspiration is the profoundly useful benefit of living Tai Chi. I am committed to exploration of the principles that invite balance and presence in each moment and enjoy the overall improved health of body, mind and spirit. My genuine love of this art is evident for all to see and to share, with my experienced teaching enabling all people to benefit and reach their potential, regardless of age.
Prior to training to teach Tai Chi in 1984, I trained in Institutional Management, then worked in hospital administration and later spent time living in Asia and teaching school children. Upon return to the UK, I discovered Tai Chi whilst studying for my degree. During this period I was working as a social worker and house parent at an International school. I brought up my two children whilst developing Tai Chi Centres originally in Bridgend and Cowbridge and then in North Wales. We moved to Monmouthshire in 1994 where I established the current Tai Chi Wisdom group classes.
I teach Tai Chi and applied Tai Chi on a full time basis running regular weekly classes, workshops for organizations and one to one tuition.
At other times you may find me enjoying walks in the surrounding hills and mountains. I hold a deep respect for the grace of our natural environment and find inspiration for my practice there.